I've been to a few conventions this year but this was the first event anywhere near this size that I attended after things started to close down for the pandemic and honestly I was nervous going into this because I got so accustomed to being at or close to home and haven't gone anywhere that required me to fly in awhile. Nerves aside this convention had a rough go at it this year with the guest list with over 60 cancellations to the point it became a running gag at the panels to thank the guests for not canceling. In spite of that Megacon was still able to provide the incredible experience that made it the event I've flown to attend three times now.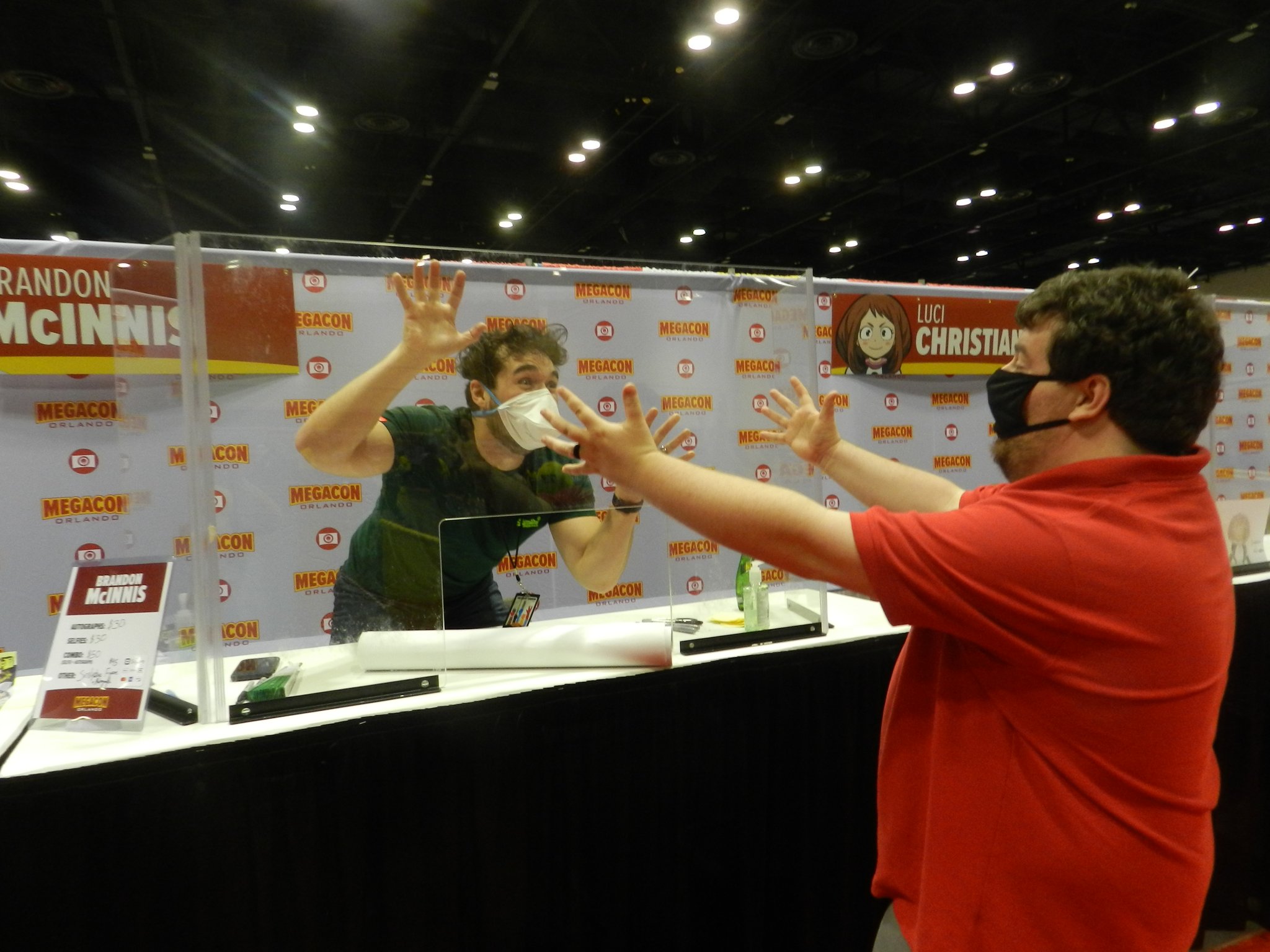 The guests were a lot of fun but honestly would have been more enjoyable if they were able to get the guests they planned on having in attendance, but that was at no fault of the convention as schedule conflicts do happen. Out of the guests that were able to attend there were a few big names from My Hero Academia, Full House, Sons of Anarchy, and quite a variety of genres were represented. Megacon was still able to offer the variety in its guests that I've come to know and appreciate in my years attending this event.
The vendors were a lot of fun to shop around at and like the guests the variety was excellent. I managed to get my first ever pair of metal dice for Dungeons and Dragons and I was able to see Colorworld for the first time since my initial encounter with them in 2019 and I had an amazing time doing so. I did think that the vendor's hall was a little too crowded which is a concern considering the pandemic and it makes it harder to look at any one individual booth and quite truthfully this was a problem that I think could have easily been resolved as there was a lot of space in the hall that was used as a walkway to get from registration to the vendors themselves. If that space was used to spread the vendors out a little more shopping would have been made a whole lot easier. Still, I had a great time shopping and saw a lot of cool stuff while I was there.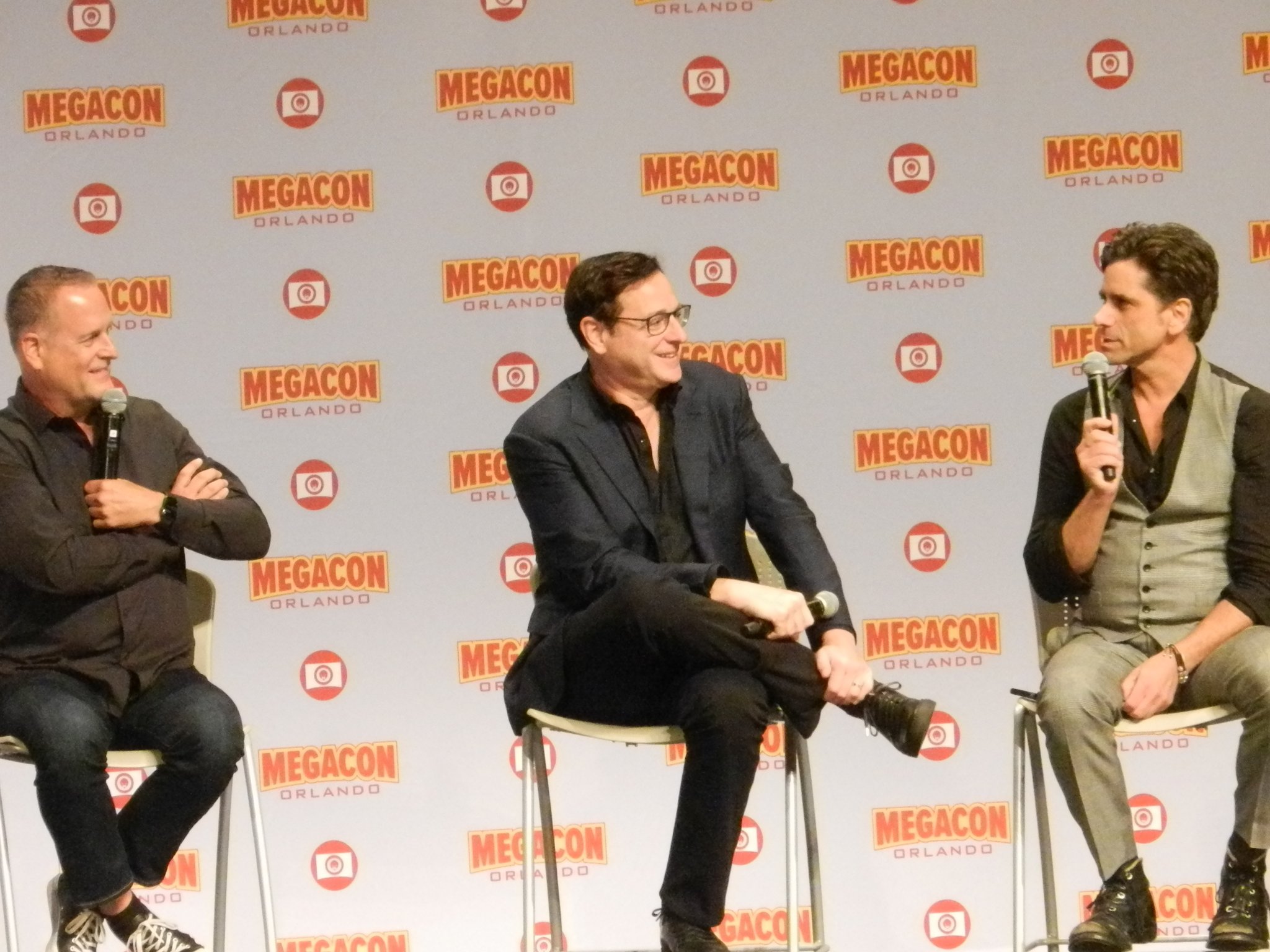 Panels, so normally I don't do a lot if any panels because I'm mainly at conventions for merch and autographs but this convention had John Barrowman who always puts on a flamboyant show in any panel he's in and they had a panel just for him. My wife and I actually wound up going to three panels in a row because for the bigger events the convention had a really interesting policy. If you're in the seats near the stage on the same floor you had to leave for the next group; however, anyone on the balcony was allowed to stay for subsequent panels. Since the stage had a nice video display so you can see everything from afar and the fact that my camera has 36x zoom for pictures I enjoyed the luxuries of not having to leave the panel room and stayed for a while for the Ray Fischer, Full House, and John Barrowman panels. Now the Fischer and Barrowman panels ran without issue but the Full House one not so much. It wound up starting about 20 minutes late, I don't know the exact time as I just glanced at my phone on occasion, but ended at its scheduled time. Even the actors were wondering what was up since they only had about 30 minutes to speak and this was frustrating for a lot of people. I do get why it had to end early since another panel was coming but having a panel that ironically had a "full house" in terms of attendance start that late is bound to cause some frustration amongst fans. The audience got a lot of amusement when someone without fail would thank the guests at each panel for not canceling.
I did also attend a separate panel called the Improvengers because I love improv comedy and was not disappointed at all. I binge watch Whose Line is it Anyway a lot so this was one of the first panels that I put on my schedule to attend and if I hadn't had any issues with my flight I would have gone to the Sunday panel as well, but sadly that didn't happen. They had a wide variety of improv games, some of which I was familiar with and a few that I've never seen before. One that really stuck out to me was a game where the only lines a person could say was from a specific comic book which wound up with me nearly rolling out of my seat in laughter. This was my first introduction to this group of performers but I definitely plan to see them again if they are at a con I'm going to.
My wife and I actually both felt comfortable at this event to try cosplay photoshoots out for the first time. I went as Marth from Fire Emblem and she went as a Ravenclaw from Harry Potter and we got to meet others in our fandoms and had an absolute blast. We definitely plan to do it again but maybe at events where we didn't get a hotel so far from the venue because we were close enough to walk but we really shouldn't have done so in cosplay. The convention did offer a shuttle but we honestly didn't want to wait for the shuttle when the walk was much quicker.
Overall the guest cancellations were a big problem for the convention as many big names from Lord of the Rings, the Office, Naruto, My Hero Academia and more had to cancel due to various reasons. While this is of no fault of Megacon it still affects the experience. However, steps could have been taken to improve experiences such as the floor layout for vendors and schedule maintenance for the panels. With that being said the convention still offered amazing shopping, amazing guest experiences, and amazing panels so in spite of all the struggles that it went through it still managed to pull off a very fun event. I honestly planned to do three days of the convention but only managed to do two due to flight issues that I'll tell you another time. If this convention has amazing guests, that hopefully don't cancel, I will probably go again in 2022.