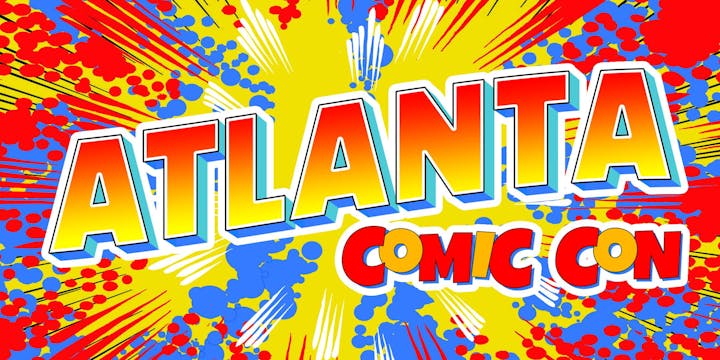 After wearing myself out with the hustle of Anime Expo, Atlanta Comic Con proved to be a nice change of pace to relax.  I only went on Saturday because I didn't want to spend too much money on hotel fees, but one day proved to be enough time to get exactly what I wanted from this event.
Guests:
A small but interesting roster of guests.  My main reason for going was to meet Cam Clarke who was Corrin in Fire Emblem: Fates but I also got to say high to Todd Haberkorn, Natsu in Fairytail, and Sean Schemmel, Goku in Dragon Ball Super. It was a nice guest list which contained a few really awesome people.  The lines were also really well managed so it was easy to get in and get out with an autograph so I was really satisfied with the guest list and how the autographs were handled.
Vendors/Artist Ally:
So after spending a ton of money, I wasn't really looking for any vendors to buy anything with.  I did love how the vendors sold tons of merchandise that pertained to the guests signing, so if you didn't have anything to bring you could always find a nice item at the vendors for your autographs. (They also had prints but I enjoy autographs on collectibles myself.) It wasn't that crowded at the vendors either which made it easier to really get a good look at everything.  Overall I was happy with the selection and happy with my shopping experience.
Panels:
I wound up only going to one panel but it was a lot of fun.  It was a Penguin Knife Fight Improv panel that had me rolling in laughter the entire time.  I liked how I could go to this panel and not have to struggle with a massive crowd to get in.  I was able to arrive about 30 minutes early, walk-in and get a seat near the front. Often times I limit my panels because of how much time it takes to just line up to get a good spot plus the time of the actual panel. Not having to line up an hour or more early just to see one panel makes going to these events much more tempting and enjoyable.
Misc:
I do have one problem with this event, it's small but annoying.  I could not find anything on their website about hotel reservations so I had to try to find a good deal on a room without any con discounts.  Of course, all the hotels nearby were way higher than when I go to conventions line Anime Weekend Atlanta or Momocon and I had to get a room further away to save money.  Another note is that I made an attempt on Facebook and via Gmail to get a little more information about this and I did not get any responses.  So this con really needs some sort of hotel deal to help keep fans close to the event at a reasonable rate and really needs to have someone manage public relations so that an email can get answered.
Overall I didn't do a whole lot at this event because it was a smaller con, but that's ok because every element of this convention was done very well.  It was organized, the crowds were very well controlled and it made for a very relaxed environment.  After going through the madness that was Anime Expo, a small organized event like this was just what I needed. I will for sure keep an eye on this con's group of events, which all the others seem to have actual hotel information.