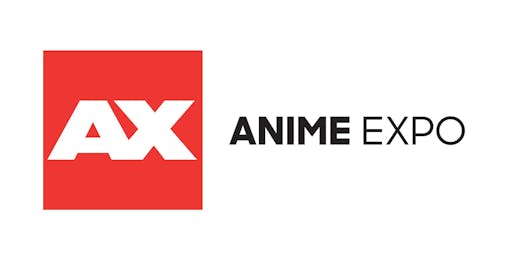 I was pretty sure I wasn't going to go back to Anime Expo this year, but thanks to traveling in a group I was able to make another year happen.  Anime Expo 2019 was a fun event but it had some major successes and equally impressive shortcomings.  With that out of the way, I'll go straight into the review.
Panels:
I greatly enjoyed the panels I went to and even wrote a couple of blog entries about two of them. It was a lot of fun seeing how amazing these panels were executed and how exciting each event was.  My only concern with the panels was the fact that the panels I really wanted to go to were few and far between so there was a lot of downtime between panels that I wanted to go see so I wound up spending a lot of time relaxing in the lounge, which by the way is very nice.
Guests:
The guest list for anime expo is the most impressive guest list I've ever seen.  This is the major reason I endure any flaw the convention has and any expense the trip creates because I expect a yield of a wonderful collection of autographs and experiences by the end of the event.  I got to meet voice actors, illustrators, producers and directors of all sorts of anime and video game related mediums and managed to obtain 30 autographs during the convention, a new personal best. I even got to really know a few of these guests like Jeff Burns and Joe Ochman and had really enjoyable conversations with these individuals.  Luck was also on my side as I randomly bumped into other voice actors such as Justin Cook.  There were so many amazing guests that it was almost overwhelming.
Vendors/Artist Ally:
Much like the guest, this con features some of the most amazing vendors and artists I've ever seen. I had a premier pass for this event and took full advantage of being allowed in the vendors an hour early on day one.  I tried so many game demos such as Grandblue Fantasy Versus and went to get autograph tickets from Colorworld Books, and wound up on their Facebook page which was pretty awesome.  The only real issue with both vendors and artist ally was the crowd.  It was near impossible to really browse merchandise till the last day, and my group made multiple attempts to shop during the con until we gave up.  I did manage to get some nice acrylic stands and some beautiful pieces of artwork for my wall, but I didn't buy anything till the last day and even then artist ally was still too crowded to really stay in for long.  For vendors, space is at least manageable but the con really needs to allocate more space for artists so that people can actually walk around.
Organization:
The organization started off worse than anything I could imagine.  First of all the con opened up later than some of the panels they had scheduled on the pre-show night which really hurt those panels. Furthermore, security lines were so tedious that on day one people waited as long as five hours to get in, including the rest of my group.  My friend got a pretty painful sunburn waiting in line for so long. Some people waited outside for autograph tickets only to be stuck in line to get into the building for the entire autograph session.  There was an earthquake during the convention and news outlets thought the crowd outside was an evacuation only to realize that was the line to get in.  I also heard LAPD got onto the con for the line extending out to the streets of Los Angeles.  I will say that these issues were non-existent past day one so I commend the convention for resolving that problem for the rest of the event.
Staff:
The staff was not prepared for this event at all and some were even qualified for their jobs.  On day 0 I was ordered to leave the premier pass entry line because the staff did not realize that I was allowed to be there with my premier pass.  I had to go and get another member of the staff to resolve that problem, and fortunately, the person admitted to their mistake and was extremely kind and accommodating to me afterward and for that, I was very appreciative.  On the same day, I went to enter a panel and the staff was looking for a pre-show night wristband not realizing that a premier pass grants pre-show night entry and does not require a wristband.  I had to explain to the staff their own policies before attending a panel.
On day one I waited in the autograph line for an autograph ticket.  The ticket I wanted was for Kyle Mccarley, Xander Mobis and Tony Oliver who were at the con thanks to POC Booking; however, the ticket booth had no idea of any autograph tickets from POC Booking and I had to get another ticket, despite doing everything the Anime Expo website stated to do and then when they realized they had those tickets all along they sold out of tickets before I could get one. Later that same day I waited near the autograph lines for a friend to get done with an autograph session, I waited near the exit, when an autograph session I had a ticket for, Kyle Hebert, started I went through the entrance into the autograph line and was harassed by the member of the security staff that was supposed to be watching the exit. She assumed I walked through the exit to get to the autograph line despite the entire line telling her they saw me walk into the line behind them.  If the individual was actually doing their job and watching the exit it would have been clear that I followed the correct entry procedures. I was asked to leave the line and enter all over again just to appease the harasser, but the line was kind to me and I didn't lose my spot so for that reason I complied with the request. Luckily after day one, I had no issues with any of the staff members and actually found them to be quite helpful, kind and courteous. Said harasser from day one did nothing to bother me after that day, much to my relief.
So overall I did have a great time.  I got to do amazing panels.  I got to see amazing people and I got to buy amazing stuff.  The problem is the day one organization was a huge problem for the rest of the members of my group that did not have premier passes and they were stuck in line all day. The other problem was the staff.  Those who wanted to help were not given the tools needed to actually do their job correctly and other members of the staff failed to do their job and took their shortcomings out on the attendees.  As much fun as I had, the shortcomings proved too much without a premier pass and it really limited the experience for the rest of my group.  For that reason, we have decided to look at other cons for 2020.