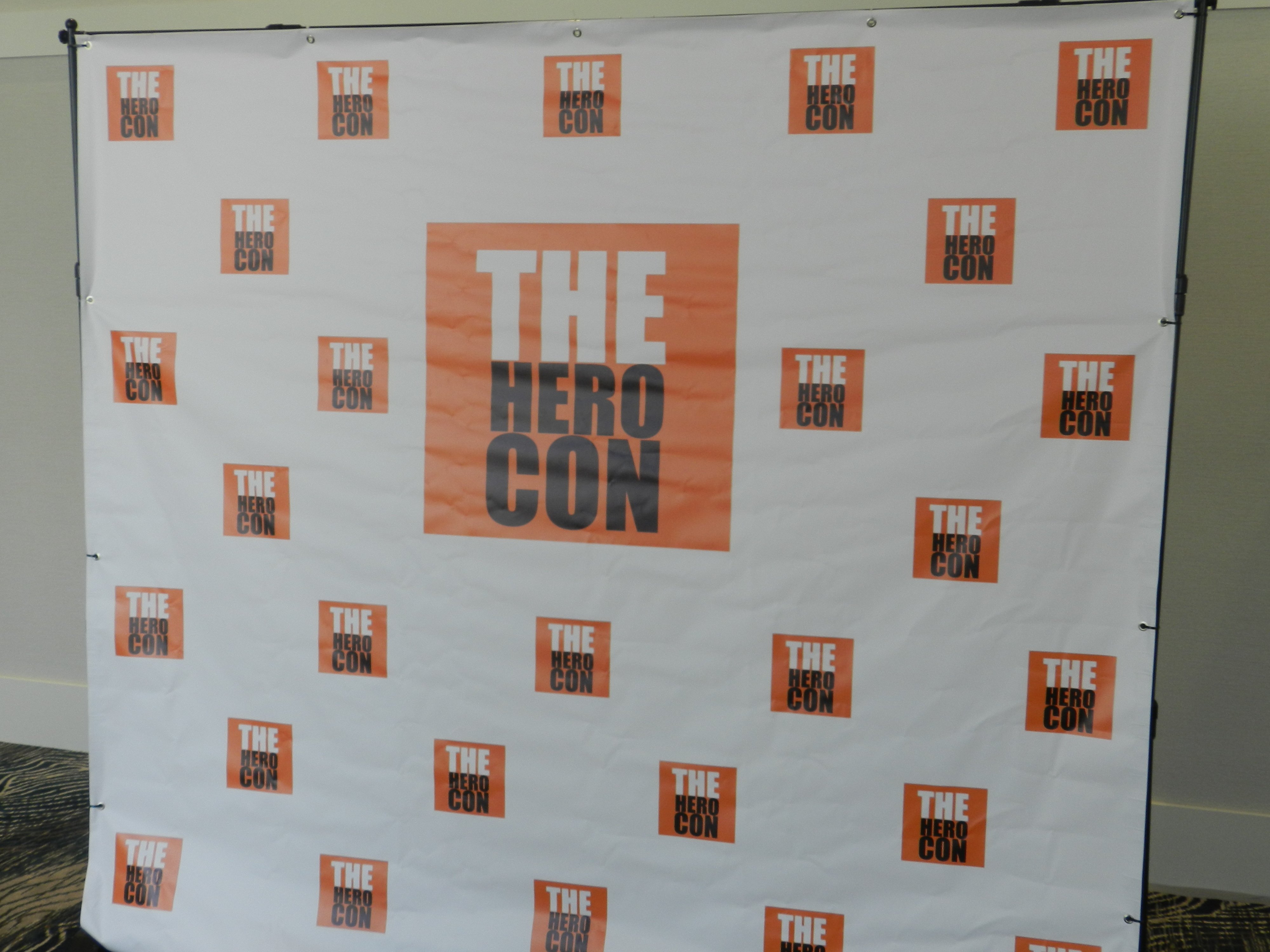 So my preface is going to be a little longer than normal because I have quite a bit of background information to talk about. First of all I was torn between going to this and Wasabicon during the same weekend and that was because both of these events were kind enough to follow me. This was something I not only greatly appreciated but introduced me to both of these events in the first place. So why did I pick The Hero Con? Well they stayed a follower where as Wasabicon followed and unfollowed me about three or four times which I know sounds petty, but I honestly really appreciate my followers and it saddens me when I have to wonder if I'm being followed by an event the intent of unfollowing me soon after I follow back. It's the internet so I get it and I don't dwell on it for a long time but it's also a great deterrent towards me going to your event. The second thing is that this is the first time I've flown to a con for it's first year since 2017. My experience in 2017, while resolved, caused me to get massive bouts of anxiety anytime I considered flying to an event that was in it's first year. Five years later and I saw something in The Hero Con that really made me decide to give it a try even though this was it's first year and I'm honestly really glad that I did.
Guests: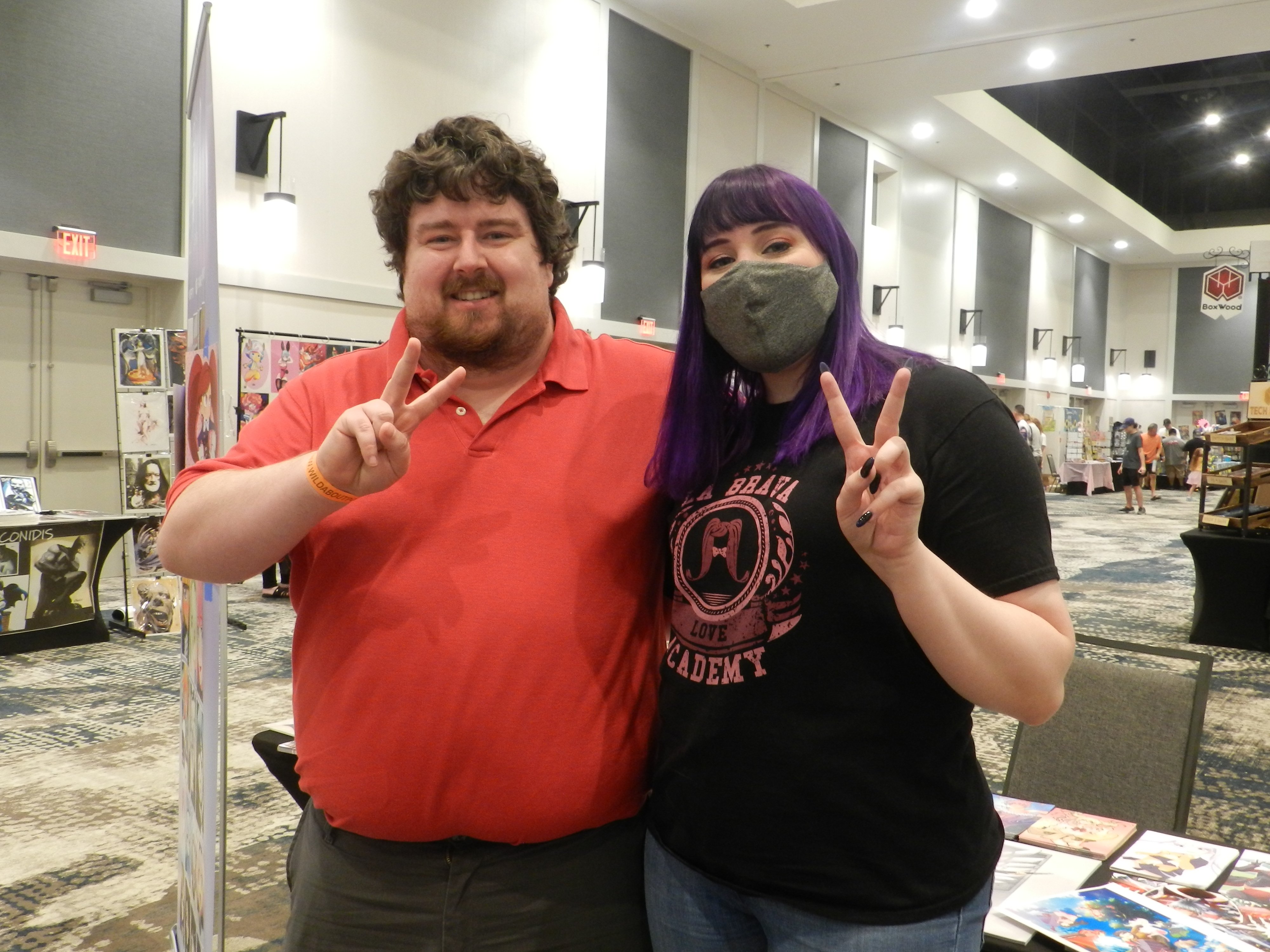 So I was very happy with the guest list. Megan Shipman is an actress I've been a fan of for awhile but never got a chance to meet. I've mentioned previously how I'm a big fan of her character Reginn from Fire Emblem: Heroes and I've made a couple of blogs about my interest in the anime Bofuri which Shipman is the star of. Additionally the guest list had some people from My Hero Academia that I've either never had a chance to meet or have not been to many events that had them as an actor. The rest of the guest list, included some well known faces from Wrestling and TV. So while the guest list wasn't huge it had some reputable names and some people I really wanted to see. They also signed for most of the day so it was really easy to get time with each guest. Overall I did go to this event to get autographs but because the lines were short and they were at their tables most of the day I wound up with plenty of time to talk with them and I really had a great time doing so. My suggestion here is to offer maybe some kind of VIP add on that gives you time to hang out with the guest I think that would be a really nice add on that works well with the size of the event as it is.
Panels:
So I didn't see anything that indicated there were any panels for this event but that's fine since it was the conventions first year. They did have an after party/cosplay contest that was fun. The event was at a bar not far from the convention which at first I thought was odd but then I found out that the convention just couldn't get a stage at the actual convention center so this was the best alternative, which made perfect sense to me. The audio wasn't the best so it was really hard to hear and because the turnout was kind of low it ended rather quickly but this is also to be expected for a first year event. The most important part though was that everyone left the event happy and they had a great time which means that as far as I'm concerned it's a roaring success. I do think this is a great area to prioritize improving for future events though since panels are a big thing at most conventions. Maybe some Q and A panels with the guests and some interactive fan panels.
Vendors: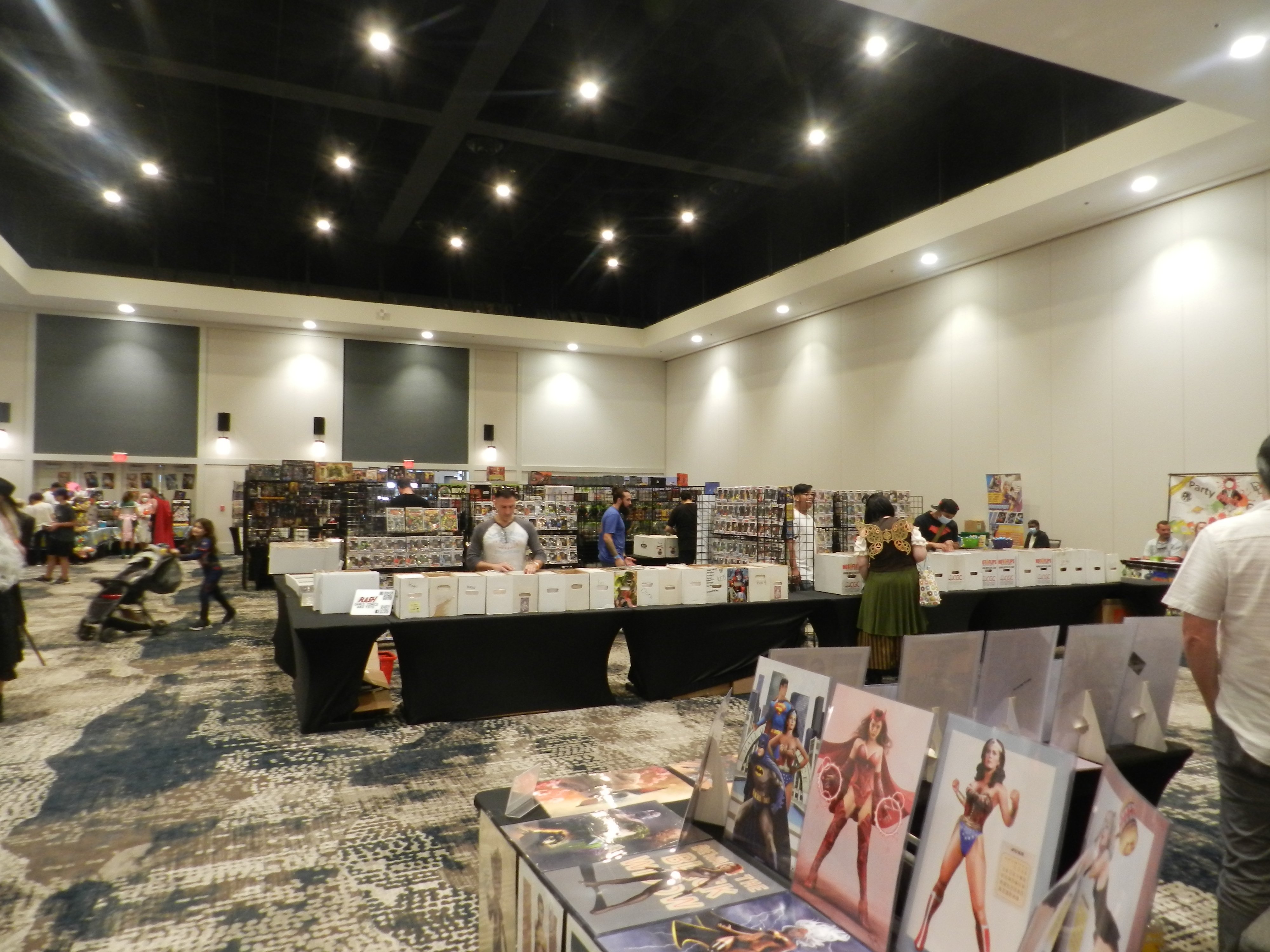 I really enjoyed shopping at this event. I've said many times that having a lot of vendors doesn't really mean the shopping experience will be great and I often times find myself doing very little shopping at bigger events because the crowds simply made too many obstacles for me to really want to look around. While The Hero Con didn't have many vendors I got to see every single one of them in great detail with no difficulty at all. My Wife found a book series for her as well as a print of Appa from Avatar the Last Airbender. I found a fun party game to try out and snacks from other countries that caught my eye. I even managed to find some tiny Pokemon figures that I got and gave to Megan Shipman because they were Pokemon she uses in her Vtuber Twitch stream. Overall I can clearly remember each and every vendor at this event because I had no issue looking around nor did I felt the need to rush looking to avoid a crowd.
Hotel: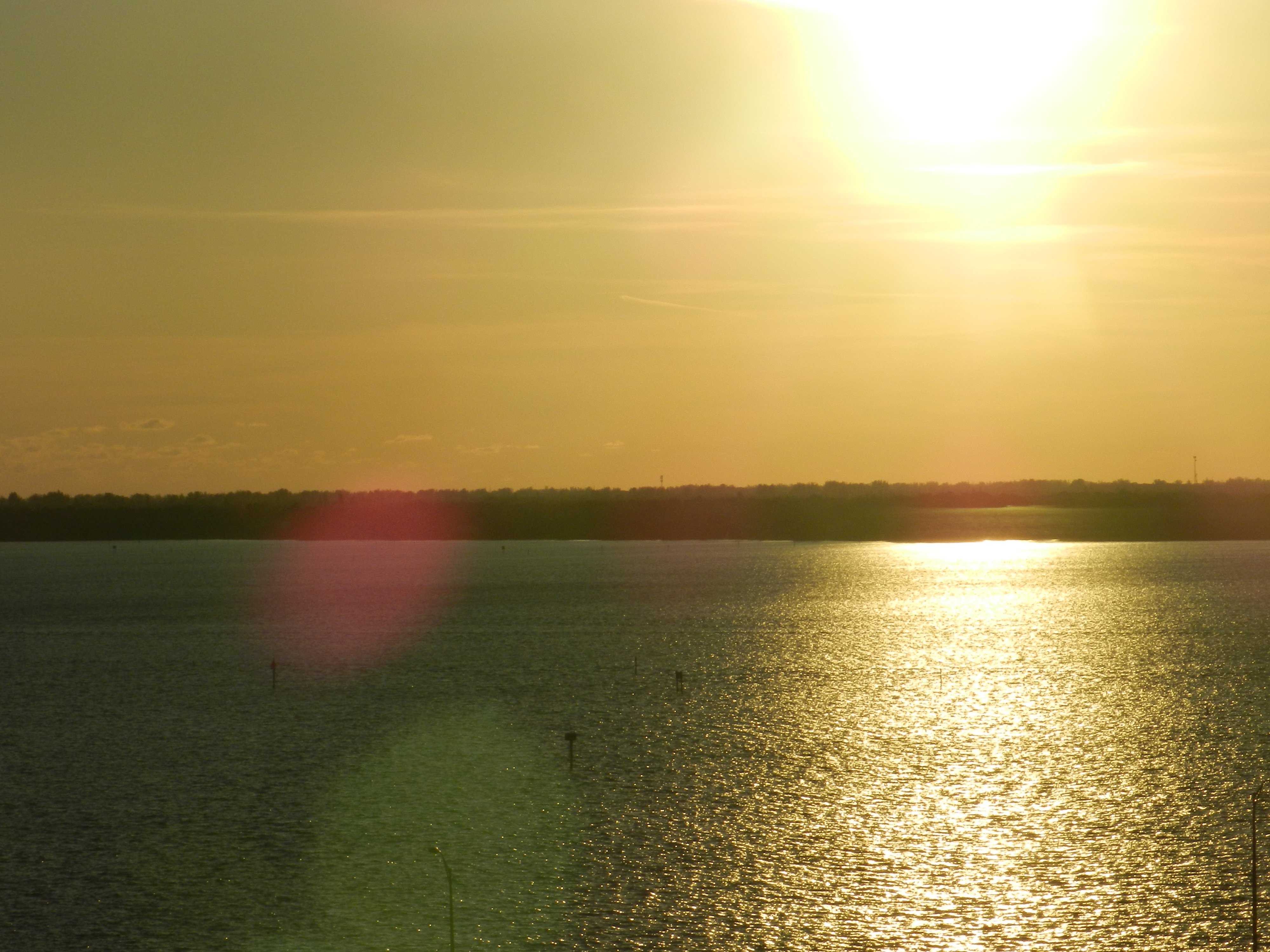 I rarely ever talk about the hotel experience of a convention because normally it doesn't make a huge impression. Most events have a fairly expensive room rate that offers close lodging to the event in really comfortable rooms. In this case however the room was just breathtaking. The bed was comfortable and my room had a captivating view. Yes the room was one of the pricier rooms that I've stayed in but it quickly proved to be well worth the money. Plus it's right next door to the convention which made things so much easier.
So overall this event was small but that's expected. The big success from this event was not in how much it had to offer but rather how well everything they did have was executed. Everything was easily accessible from the guests to the vendors which made for a stress free experience that allowed me to take my time and really savor every little detail of everything this event had to offer and I had a great time doing everything. Really the only thing I can suggest for future years is to work on expanding the guests, vendors and panels in a way that doesn't compromise the effectiveness they have this year. My wife and I are strongly considering going to this event next year if they have it as long as we can get our flights at a reasonable price, but regardless of whether or not our travel expenses make next year doable The Hero Con absolutely has my support for 2022.