So for the last couple of years, I've ranked the conventions that I attended for the year and this year I've had more cons than ever to rank.  It took some time to figure out how they compared to each other but I feel like I've got a good idea of where they all stand to one another.
13. Cincinnati Comic Expo
This was the only convention went to in 2019 that I actually disliked so it made the perfect candidate for the last place.  The main issue with this event was how lackluster it was.  Plus suddenly increasing the price of autographs mid convention while also putting guests in a tiny little corner of the room really bothered me.  While it had amazing guests, it's execution was lacking in every other aspect of the convention experience.  It's a shame too because it's fairly close to home.
12. Fanboy Expo 2.0
I go to Fanboyevery now and then because it happens to be the closest convention to my home, but honestly, if I had to book a room or travel several hours to go to this event then I wouldn't bother.  It's not a bad event by any means but there is not much to do there.  The convention has great guests and handles them very well, but it doesn't take long to do everything you want to do at this event.
11. BookCon
I went to this convention because my fiance, now wife, really wanted to attend and she is an avid book reader. For her, this was one of the best conventions of the year and she got to do so many things she wanted to do. It just takes a low spot on my list because it's not an event that's really compatible with the things that I'm interested in.
10. Magic City Con
This was a fun event with some of the nicest staff that I've ever met. I honestly had a great time at this convention.  It is just a little on the small size which limits what you can do at this event.  I hope this convention grows in the coming years because it really has wonderful people backing it up.
9. Horrorhound Weekend
Another convention that is a little out of the ordinary for me, but I had a great time at this event.  It has an amazing guest list, a lot of fun panels and a lot of really great vendors. The convention's only flaws were minor.  One was some weird policies like a VIP pass that allows fans access to the first seven rows of every panel.  This combined with the fact that the panel rooms were very small confused me a bit.  Additionally, in one panel a panel host seemingly hijacked the panel and answered questions that were meant for the guests and seemed to whisper specific topics for the guests to bring up.  It was a little awkward to watch honestly.
8. Atlanta Comic-Con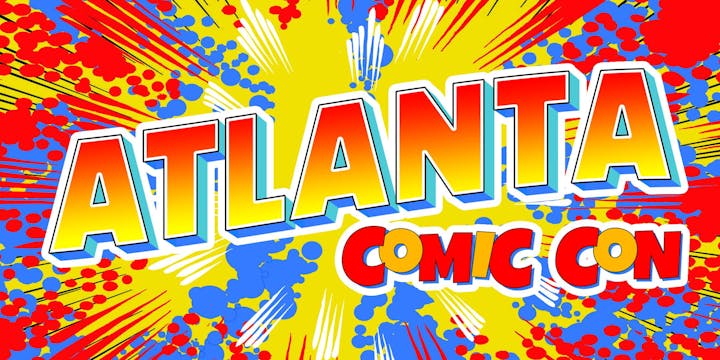 This was another event I had a lot of fun at.  It had some incredible guests, and it was so easy to navigate around the vendors.  I even saw a hilarious improv panel and got to have a relaxing and fun experience. The only thing I wanted from this event was to have a hotel block because it had no hotel options on the website.  Additionally, I hope their social media team becomes more responsive because I asked them via email and Facebook for hotel information with no response.
7. Momocon
The first convention on this list that I've been to before, if you count Fanboy and Fanboy 2.0 as separate events, Momocon was very similar to how I remembered it the first time.  There's a lot to do at this convention and it has a lot of fun guests to meet including the entire Mario Kingdom.  Its only flaw is that they use tickets for autograph sessions that nobody bothers to check for, which renders them useless.
6. Yama Con
Another convention I've been to before, but haven't attended in a while.  Yama con was a lot of fun to go to. It has a lot of fun guests, but at times we found ourselves with little or nothing to do.  Normally this would be a downside but the venue has a trolly that can quickly take you to nearby attractions in the city, which are amazing. First of all, you've got a ton of beautiful Christmas lights and lots of fun activities like a mirror maze, laser tag and escape games.  While these are not connected to the convention, the fact that these activities are so easily accessed from the convention makes the overall experience wonderful.
5. Lexington Toy and Comic Convention
This is the convention that I have been to more times than any other convention.  I've almost always had a great time, but 2018 was a rough year for this one.  Last year they managed to resolve all of the issues that plagued 2018's event and I had an amazing time.  I got to meet great people, it was easy to walk around and I spent an entire day just relaxing and having fun.  I do wish the vendors had more variety because they had a ton of funko pops, but other than that I have no complaints.
4. Anime Expo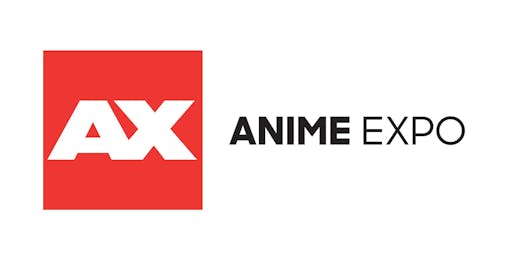 This convention took the number two spot on my list last year.  While I was sure I wasn't going again in 2019, I wound up going because I had a much larger group to share the expenses with.  Unfortunately, this convention really messed up this time.  You first have the insane lines that occurred to get into the building on day one of the event which took hours just for people to get in. Then you have the horrible staff that seems to be so bad at their job that they get flat out aggressive with the people just trying to have a great time. The only reason why this convention got as high as it did on my list, was due to the number of people I got autographs from and how much merchandise I was able to obtain.  Even so, the reward doesn't justify all the work and hassle I had to deal with to get it.  I will for sure not be attending this event in 2020, instead, I have opted to go to another event called AVOX which will be a one-day convention that will be in Los Angeles during Anime Expo.
3. Louisville Galaxycon
So long before I started writing, I went to a convention in Louisville that became one of the worst convention experiences I've ever had.  Five years later I go back to Louisville and go to a convention that I absolutely loved. Galaxycon Louisville had plenty to do and I spent the majority of a day at this event.  Not only did it have a nice variety of guests it also had a variety of vendors and photo ops.  It had a massive My Hero Academia photo op that I was so tempted to get but did not want to spend the money on. It was well worth it, but it would've amounted to me spending more than what I budgeted for this event. I'm right now considering going to more Galaxy Cons in other cities for 2020.
2. Anime USA
I had an absolute blast at this event. The panels were some of the best I've ever experienced and the guests were easily accessible with an affordable VIP badge.  This is one of the very few conventions that had something that I just had to do at all times and so I was busy from start to finish.  I will be considering this convention in the following years but I won't be going in 2020.  It happens to fall on the same week as my birthday this time and my wife has planned a wonderful cruise that I will be partaking in during that time.
1. Matsuricon
This is the only convention that I travel hours to go to year after year and it took the top spot in my list for 2018 conventions.  Matsuricon grew to become one of my favorite conventions of all time and offers amazing guests and very entertaining panels.  The vendors could have more to offer but the ones they do get have great products.  I wish the autograph line ups could be less stressful but at least this convention has a great staff member to organize things to the best of his ability.  Additionally, this convention started something called the ribbon game which is something I enjoyed when I went to Anime Los Angeles and enjoyed it again at Matsuricon.  To explain, fans hand out ribbons to people who meet the requirements to earn it and will wear them under their badge and show off a collection.  It's just fun to walk around and find whoever is offering ribbons and see what it takes to get one.  I've already made plans to go back to this convention in 2020.