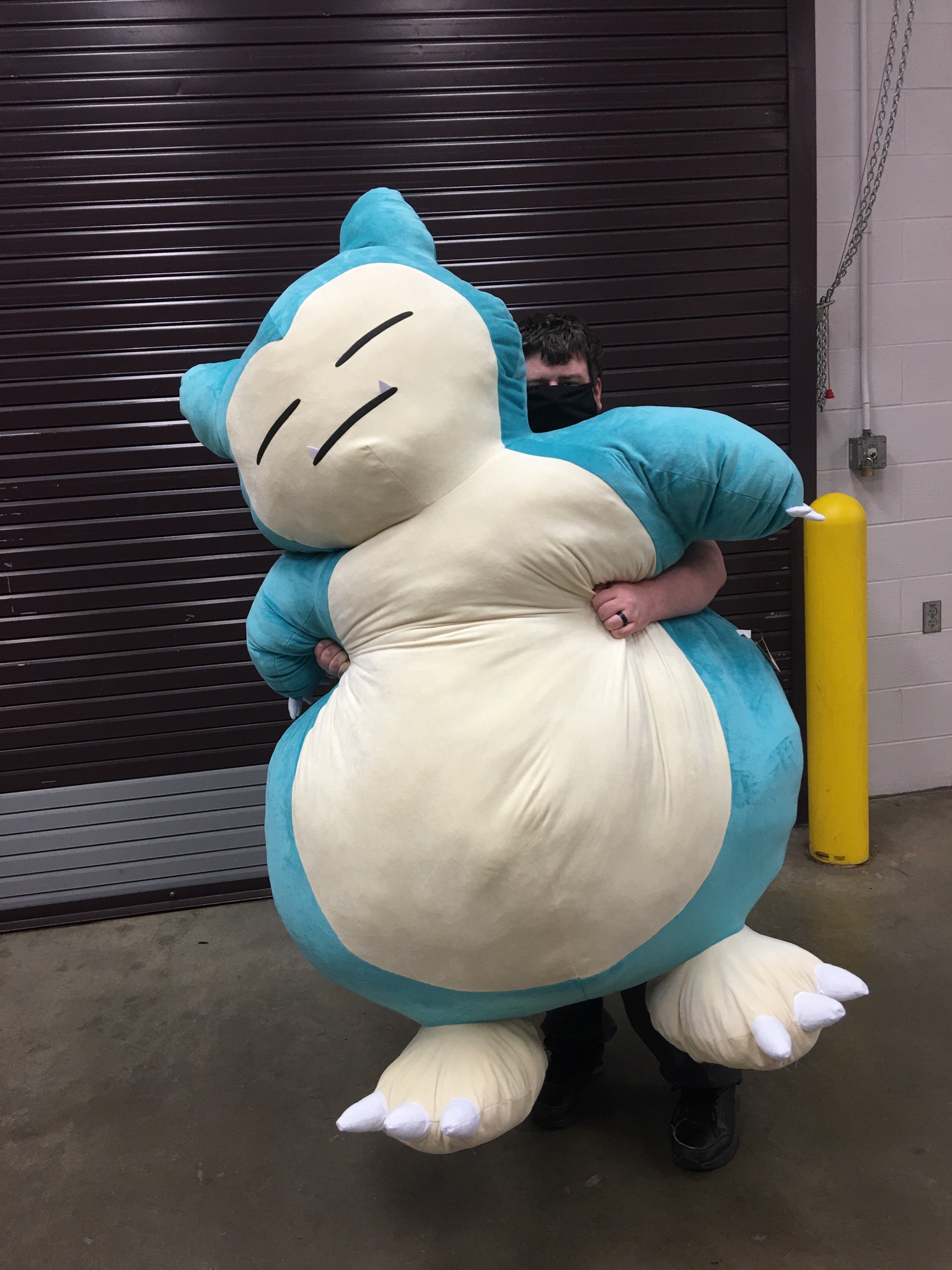 After seeing all the information provided by voice actress Leah Clark on her Twitter I decided to give this convention a try since it appeared that they took the virus seriously and provided a lot of safety measures for its guests and attendees. This convention wasn't too far from home, about four hours ago, and I used to actually come by this city on several field trips when I was in school so it was interesting to come back to Huntsville after so many years.
First thing I want to talk about is the guests. They had a really diverse guest list which included anime voice actors like E. Jason Liebrecht and Caitlin Glass, Power Ranger Jason David Frank, multiple starts from Supernatural, several comic book artists and more. While I didn't need any of them for my Fire Emblem collection, my wife really wanted to meet several people at this event which spanned several of her interests. Now the convention did have a handful of cancellations but those things happen to any event and honestly I predict that will be far more common as we still strive to overcome this pandemic.
The panels themselves were really cool with a variety of guest and fan panels, but what I honestly liked most was how easy they were to find. The convention had huge banners over the entryways for the panel rooms and so even from a distance you could easily figure out where you were going. I didn't do much in the way of panels at this convention but I did really love how they were set up.
The artists and vendors were amazing and I spend most of my time at this event shopping. I actually found a Snorlax to take home, my wife's favorite Pokemon is Snorlax, and that was quite a task. Unfortunately we parked way on the other side of the building the day we bought this so I'm walking around with my wife directing me because I could only see so much while holding it. Snorlax's head is literally bigger than my dog. I did a lot of shopping at this event and we didn't have much room left in the car after we got everything packed and we barely had anything going in since we only needed one suitcase for the whole trip.
The convention did a great job in preparing extra measures due to the pandemic. Masks were required, although admittingly not heavily enforced, the guest tables were two tables long so it kept fans six feet from guests at all times except during photos and those were at the guests discretion. Professional photo ops had an invisible barrier between the guest and attendee which would do a great job keeping the guests safe and the barrier doesn't show up in the photo.
I also liked how everything was managed. Prior to the convention one of the ones running the event would do Facebook livestreams and showed a layout of the floor and did an awesome job not just hyping the guests but the vendors soon. In all honesty maybe that was what motivated me to buy more than I normally do. It also made it easy to get an idea of where to go to get to the convention itself and I really enjoy being able to go to an event and not have to worry about directions.
I will note that my wife got the VIP pass and I got the standard one and this is where my only real concern with this event is. The VIP pass offered some interesting perks like a T-shirt and some prints that come with free signatures; however, out of the signatures my wife got one was free regardless of the pass and the other signed for free on the print that came with the pass or would sign for free if you purchased any of his prints at his table. Now I'm not one to complain about free signatures; however, when they are listed as a perk for a VIP pass but in the end some of the signatures are free for everyone it's not much of a pass exclusive perk. The pass also offers a VIP line for guests, but each line seemed to handle this very differently. Some lines would do one regular and one VIP and alternate that way. This system works if you do so many VIP holders per standard pass holder, but a one to one ratio means that the VIP line is going just as fast as the standard line which devalues the VIP pass. In other lines they would allow VIP to go first period which actually validates the pass. Even then most of the lines had moments where you could walk up to the guest and get the autograph really quickly so overall both my wife and I thought the VIP pass wasn't worth it.
Overall this was a fun event that made for one of my most memorable shopping experiences. I greatly enjoyed the guest list and the panels they had to offer. The people running the event did an excellent job promoting things and there were a lot of safety measures in place due to the pandemic. The one flaw in this event is that at this time I see no reason to splurge for a VIP pass. It's not hard to see the guests without it and some of the "free" signatures were available regardless of the pass you held. So overall while it does look nice and came with cool looking prints and a T Shirt in my opinion it wasn't worth the price of (and I'm going by memory here so the numbers could be wrong) two and a half weekend passes.