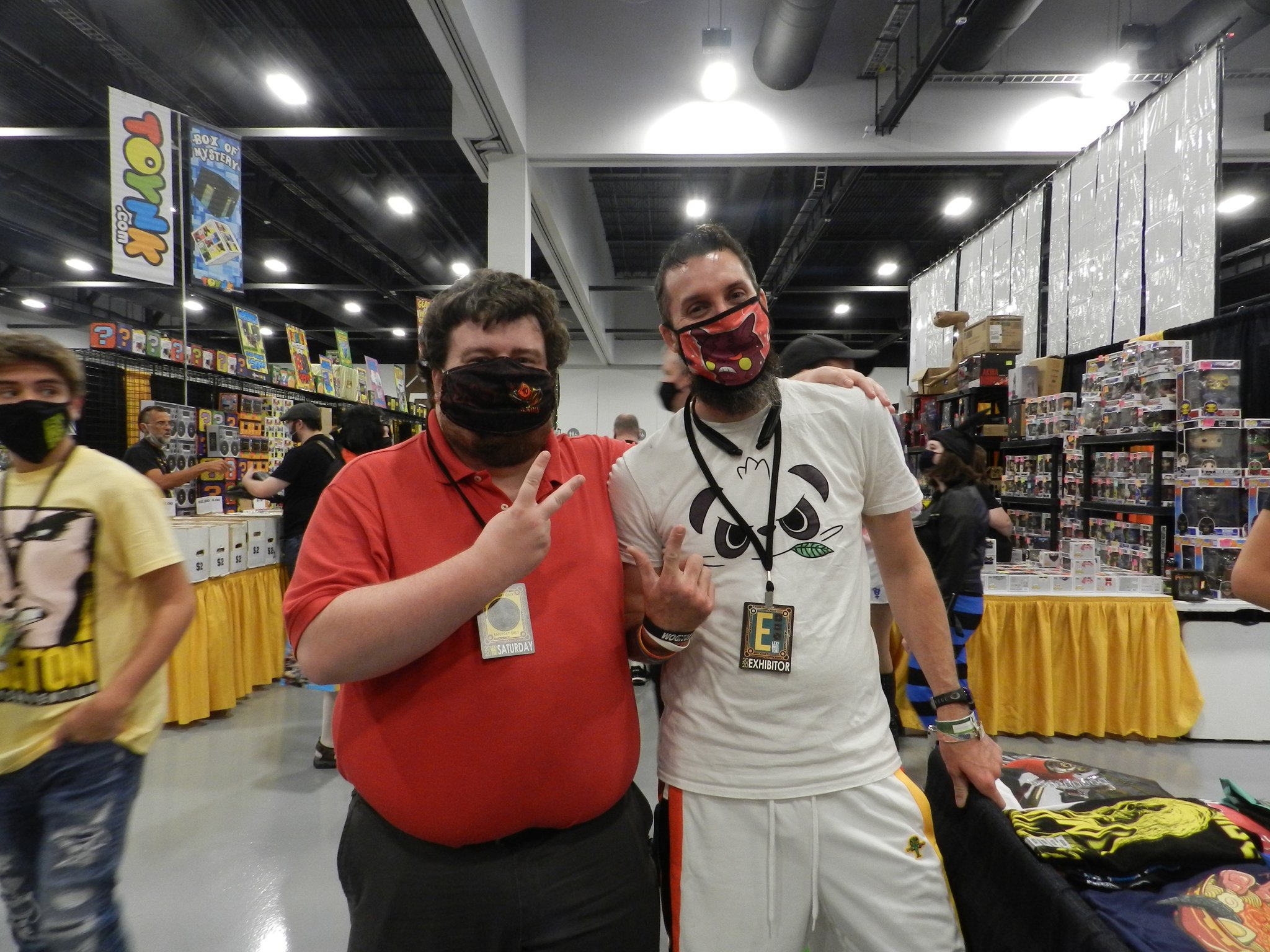 After so long I finally got to return to the one convention I go to on a yearly basis, Lexington Toy and Comic con; however, a lot changed for the venue during the pandemic. Rupp Arena got a major remodel so upon entering the building it was an entirely different experience than any of the previous years so while it was still the same event because of all the changes it felt like I had to re-learn the layout of the convention again as if it was my first time being there, but turns out all of the changes really improved an already great event.
Normally I start with the guests but this time I want to elaborate more on the changes made to where everything was. In previous years nothing was particularly hard to find it just took some time to understand how to get from one floor to another as the event took up space on multiple floors, had venues split into two rooms on two different floors and panels and photo ops were placed kind of easy to find if you know where to look but they could have been easily missed. Overall the previous layouts weren't impossible to figure out but because of how it was organized I wasn't particularly interested in spending time anywhere other than the main convention area.
This year the event was incredibly organized because as soon as you walk in the door you're at registration, then as soon as you pass registration you have the vendors on the left, walk forward down the escalator/stairs and to your left are photo ops and panels, walk forward again down the escalators and stairs and to your left are autographs. It was really just keep walking straight till you get to the floor you wanted and because everything was in a straight line I could immediately see how to get to all of these aspects of the convention from the third floor. So instead if walking around the building looking for an escalator or a side room everything has an easy to find dedicated space that is easy to get to from any other part of the convention. Now I have nothing against how the event was previously organized it just required a bit of navigating to get the hang of which of course doesn't compare to the current year where everything can be found literally upon entry.
As for the guests they were great as always. A nice mixture of guests all across the entertainment industry from My Hero Academia to Titans to Home Improvement the variety was impressive. I was a bit surprised though as this convention has a history for having a lot of guests from the Power Rangers series but there weren't that many at all this year, especially with how often Jason David Frank attends this convention. The autographs were at a new location but it was very easy to walk around and find the guest you want to meet and the lines were not bad at all. The lines moved fairly quickly and it was really organized. Another thing I liked was how they had security at the autograph area to help keep things moving and to help the attendees move in the pattern determined by the event. Lexington implemented a system where you could only walk in one direction at autographs and you just walked till you got to the line you wanted to be in but couldn't back track. The area they used previously was so big that a lot of people just didn't follow this rule, which wasn't a problem, because the people tend to be easy to avoid, but by having the room be smaller more people followed this rule and it made walking around a lot easier.
The panels weren't bad they were a lot of Q and A panels with the guests and they had very charismatic guests, but I do wish there was a little more variety with the panels as it was all Q and A. Nothing wrong with that but I love panels that include stuff like improv comedy or interactive panels with the fans because those are usually incredibly fun experiences. The new rooms for the panels were really easy to find and very spacious so I thought that was really nice and made panels much more tempting than they were in previous years.
As for the vendors this area saw some improvement as well. I think overall there were fewer vendors but their was plenty of space between them so it was really easy to walk around and do some shopping. I found quite a few items of interest and got myself a necklace and some key chains. Plus I got to talk to Brad from Colorworld in person for the first time in a long time and that was honestly a lot of fun. The vendor area also had a lot of cool things to take photos of such as replicas of props from The Walking Dead, Supernatural, Star Wars and Harry Potter. There was plenty of shopping to be done at the vendors and I spent quite a bit of time here.
So overall with the changes made Lexington took an already acceptable method of organizing everything in the venue and perfected it to a point where everything was effortless to find and to get to. Plus everything Lexington typically does well was done well again this year such as the guest list and the vendors. Vendors were a little bit less this year but with the added space to walk around it actually wound up being an improvement to things. This year was a real slam dunk for this convention and if this is how Lexington is going to run for years to come then I am looking forward to what they bring next year.